30/07/23 11:34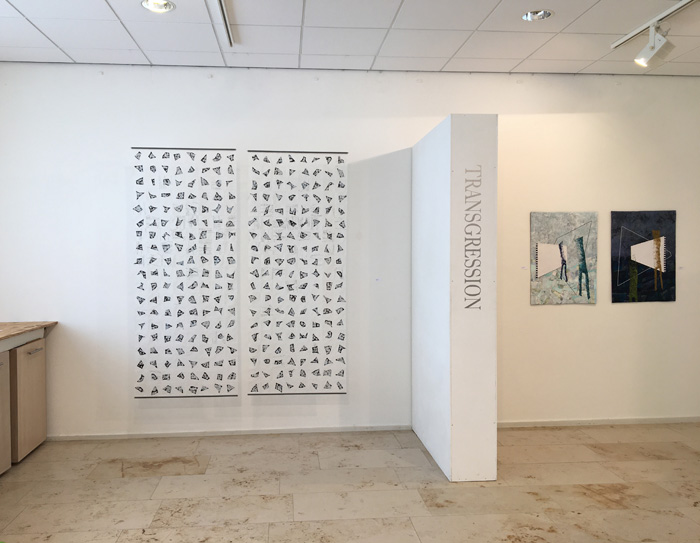 July 29th, 2023 the
Open Stal art route
opened at Oldeberkoop, NL. Meinie Wardenier and Harm Harms from
Textiel Instituut Hawar
had kindly invited me to exhibit in their gallery. Such a thrilling invitation! Their gallery is beautiful and they are expecting some 10.000 visitors during Open Stal which will be until August 27th.
I'm showing a selection of my work that fits this year's theme of Open Stal, 'Op reis (Travelling)', focussing on the 'travel' aspect of one's life. My exhibition is called Transgression.
Even though I had received the invitation about a month before, I did manage to make two small new works (Transgression 5 and 6, on the right).
The very first day the exhibition was well received and a small work and some books were sold.
I'm really happy with this solo. Some unknown works are on show.